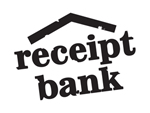 Receipt Bank
The essential accounting platform
2010 Sep - 2016 Oct
I have worked on this London based SaaS service since its beginning in 2010. With a fast pace of development and even faster growth, Receipt Bank has become an international business helping thousands of business to efficiently process financial documents.
I worked as an external consultant for more than 5 years. Initially, I helped a team of Java developers getting into the Ruby on Rails world. Then, I continued working as a senior software engineer on the back end of the system. Two of my bigger projects there were building their billing system and the extraction engine (ML) that extracts all key attributes of a random receipt or invoice.
This is among the successful Start Ups I have worked on.
Experience, Technologies, Skills
Ruby on Rails
MySQL
PostgreSQL
Sphinx Search Engine
Automated Data Extraction out of Receipts & Invoices
Billing implementation & integration
Infrastructure
Salesforce integration
BI & Analytics integration - GoodData
Screenshots